Book Club
A major roadblock for many who want to achieve financial success is their discomfort talking about money. When someone experiences financial hardship, often they feel ashamed and don't reach out for help or take action. As a result, financial hardship snowballs over years and even across generations.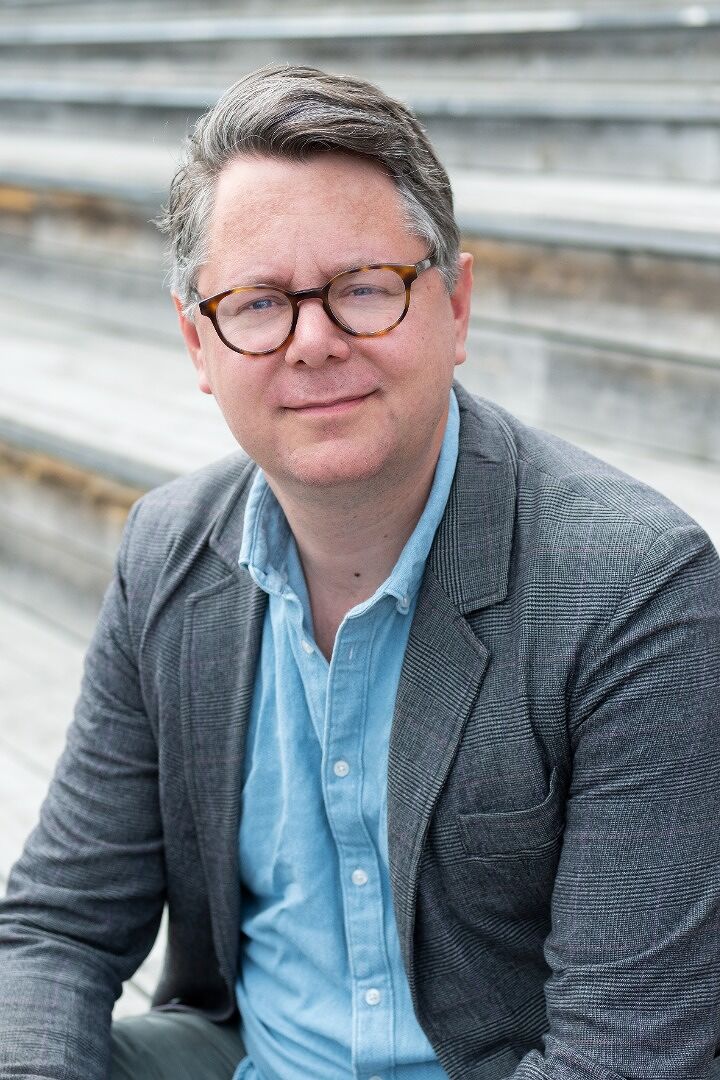 Trillions: How a Band of Wall Street Renegades Invented the Index Fund and Changed Finance Forever
In Trillions, Financial Times journalist Robin Wigglesworth unveils the vivid secret history of index funds, bringing to life the colourful characters behind their birth, growth and evolution into a world-conquering phenomenon. It is the untold story behind one of the most pressing financial uncertainties of our time.
April 2022
With Robin Wigglesworth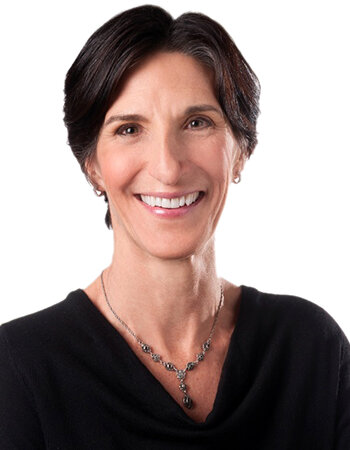 Activate Your Money: Invest to Grow Your Wealth and Build a Better World
Activate Your Money provides the foundational support women need to talk to each other about their money, invest to grow their wealth, and to take the actions required to shift their assets into alignment with their values. Written for smart, savvy women who want to feel financially empowered, Activate Your Money starts where other personal finance books leave off. It delivers the depth of information you need to make informed investment decisions across your entire portfolio. Starting with checking and savings accounts and proceeding asset class by asset class, this book provides you with core investment knowledge, as well as concrete examples about how and where you can invest your money in alignment with your values.
March 2022
With Janine Firpo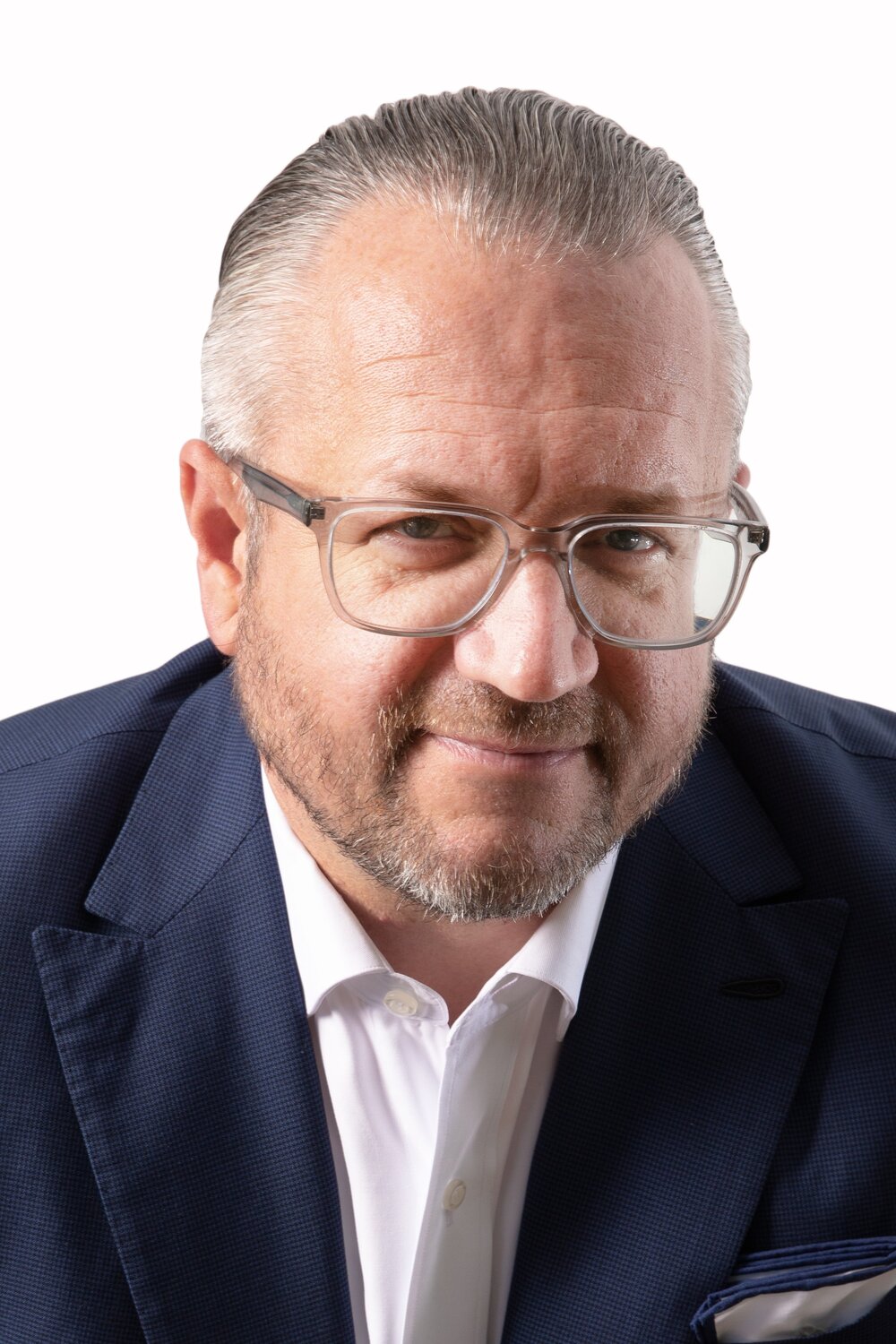 There's No Free Lunch: 250 Economic Truths
The verdict is in: Free enterprise has lifted billions of people out of abject poverty all over the world and provided a higher quality of life than has ever been thought possible. But a growing case is forming in public opinion against free markets, and for a significantly larger command & control management of the economy. Whether you call it socialism or progressive leftism, more and more people are turning away from the forces of freedom and social cooperation that made the last two hundred years of prosperity possible, and embracing a system that deprives human beings of their dignity, impoverishing whole societies both financially and spiritually.
February 2022
With David Bahnsen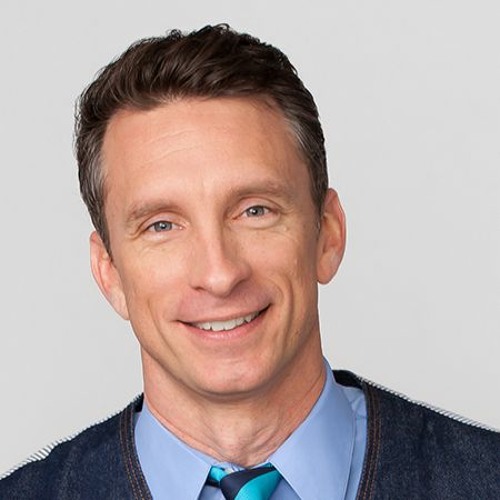 Get Different: Marketing That Can't Be Ignored!

 
From Mike Michalowicz, bestselling author of Profit First, Clockwork, and Fix This Next, a practical and proven guide to standing out in a crowded market.
Many business owners are frustrated because they feel invisible in a crowded marketplace. They know they are better than their competitors, but when they focus on that fact, they get little in return. That's because, to customers, better is not actually better. Different is better. And those who market differently, win.
January 2022
With Mike Michalowicz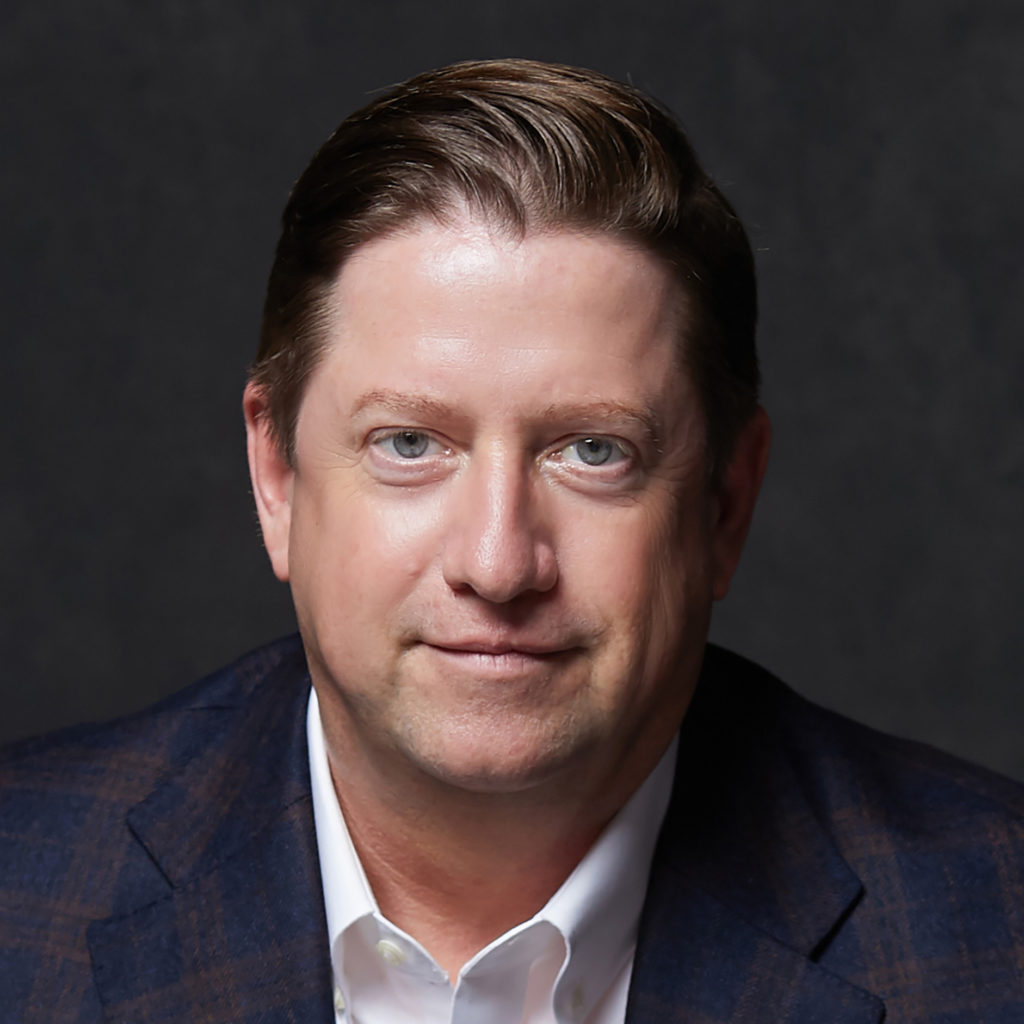 The Exit-Strategy Playbook: The Definitive Guide to Selling Your Business
Explore the universe of potential buyers. Learn how to assemble a team of expert advisors to prepare your business for sale. Walk step by step through a typical investment-banker-led midmarket sale process from start to finish.
Adam Coffey has spent the last twenty years as CEO of three private-equity-backed national service companies. Through his experience executing a buy-and-build strategy, he has bought and sold more than 100 companies ranging in size from $1 million to $1 billion. Selling your business is an art. Learn from an experienced artist how to successfully navigate the sale process.
December 2021
With Adam Coffey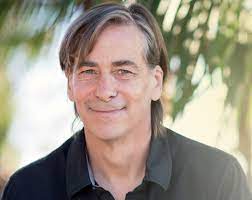 Disruption Proof: Empower People, Create Value, Drive Change
One thing in life is certain: change is constant. Thanks to the rapid pace of technological innovation in the digital age—and further accelerated by the global COVID-19 pandemic—massive structural change is happening on a greater scale than ever before. Faced with unprecedented complexity and uncertainty, most business leaders struggle to see the way forward. Company organization, systems, and management are still largely based on what was most effective in the Industrial Age. Disruption Proof offers a new approach that addresses our current reality.
November 2021
With Brant Cooper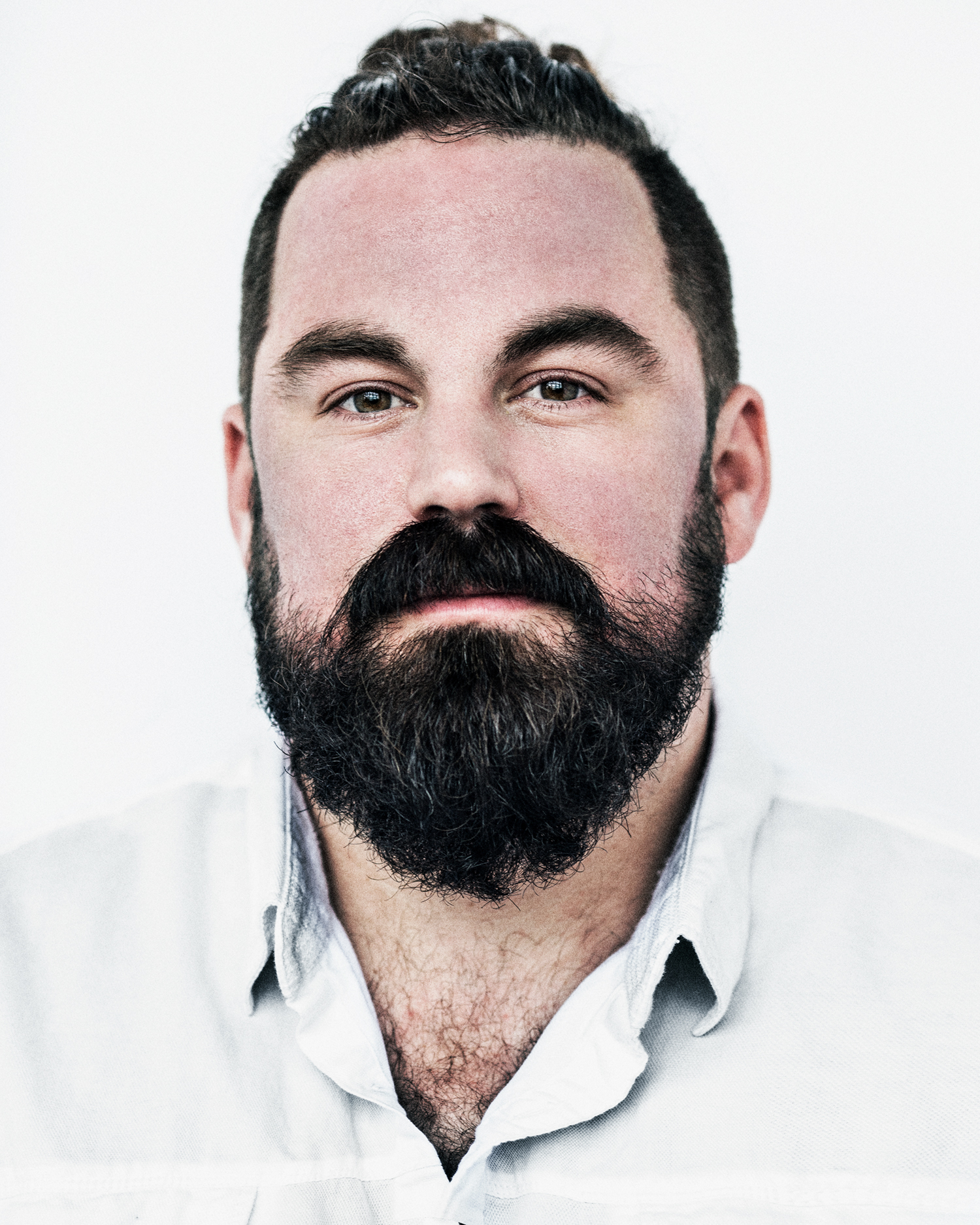 Financial Freedom: A Proven Path to All the Money You Will Ever Need
Financial Freedom is a step-by-step path to make more money in less time, so you have more time for the things you love. It challenges the accepted narrative of spending decades working a traditional nine-to-five job, pinching pennies, and finally earning the right to retirement at age 65, and instead offers listeners an alternative: Forget everything you've ever learned about money so you can actually live the life you want.
October 2021
With Grant Sabatier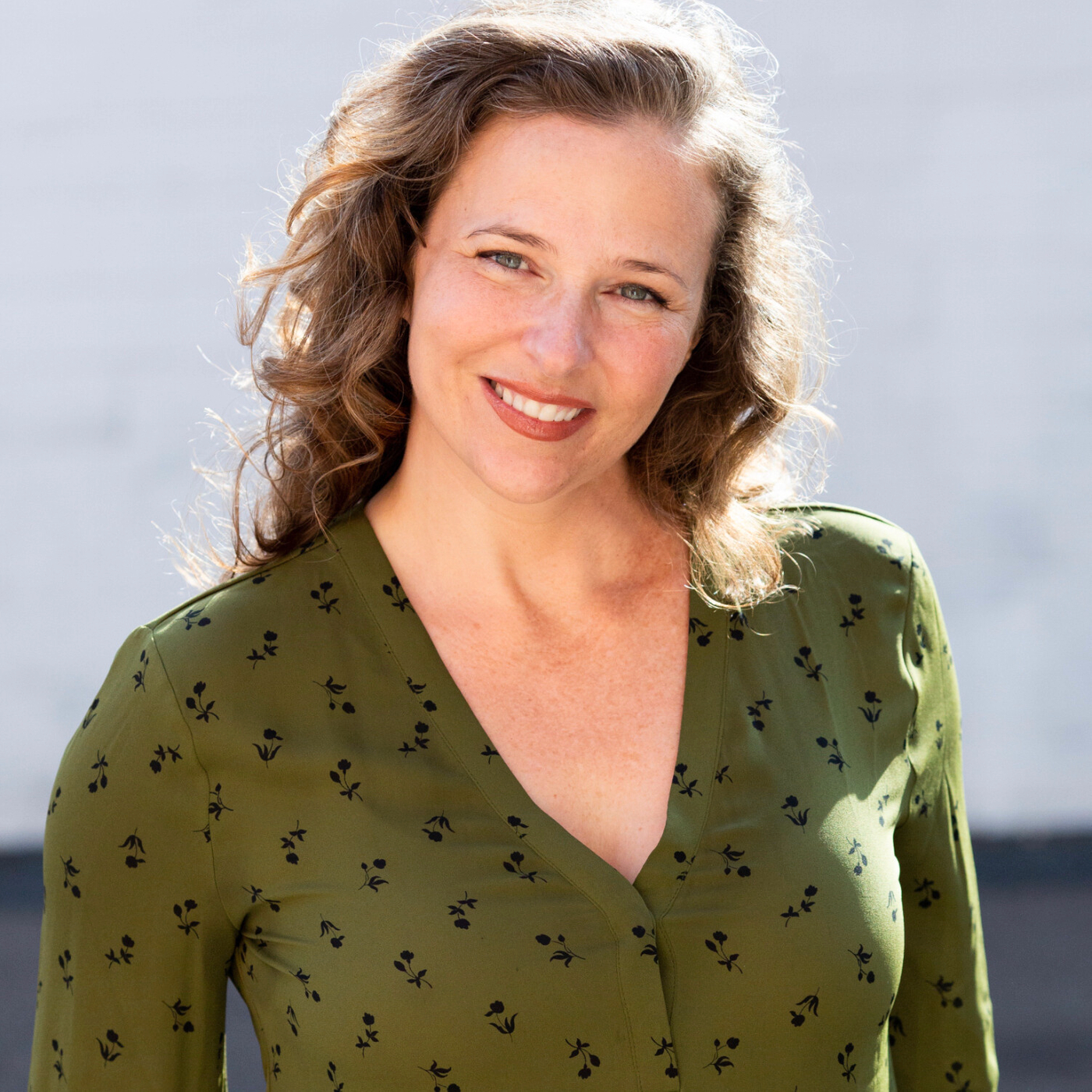 Joy: The story of a dolphin trainer, filmmaker, and cancer survivor
Soto takes readers on a compelling journey as she faces cancer and the challenges she encounters while re-entering "normal" life. Her ability to find something amusing, redeeming, or beautiful in every situation is not only relatable, but wonderful to experience. This is an inspirational story of how joy can be found in the smallest moments and something meaningful can be created from our greatest challenges in life.
September 2021
With Joy Soto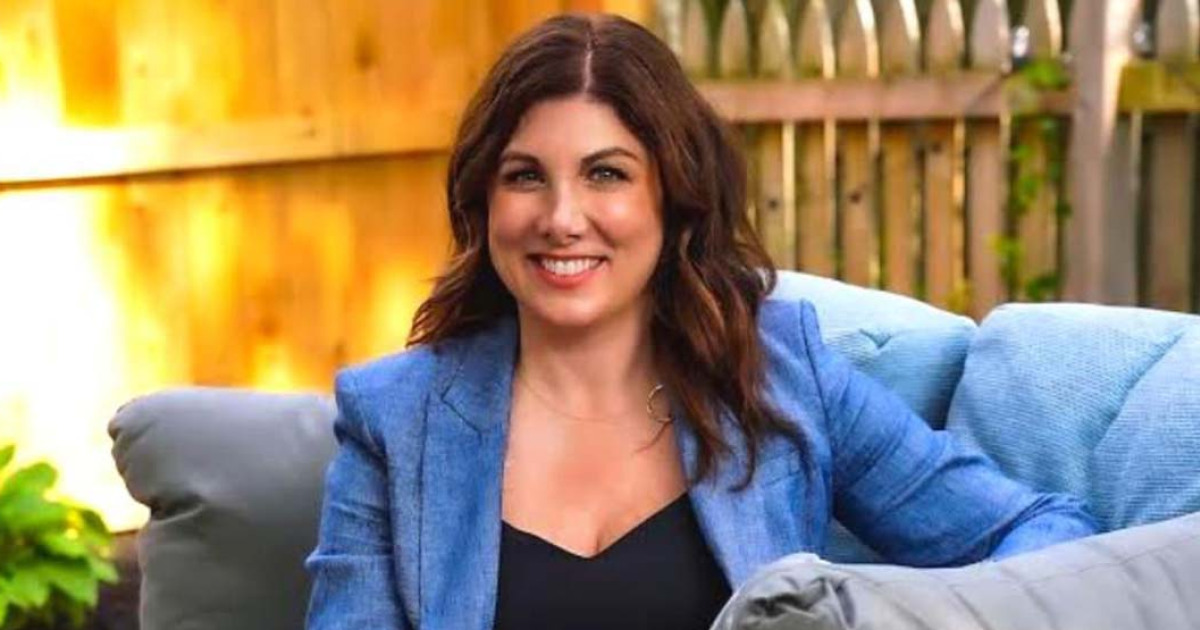 The Financial Mindset Fix: A Mental Fitness Program for an Abundant Life
With The Financial Mindset Fix, Marter crystallizes her most powerful and effective practices for long-term prosperity. Here, she guides you through 12 essential mindsets for transforming your relationship with yourself to welcome a life of wealth.
August 2021
With Joyce Marter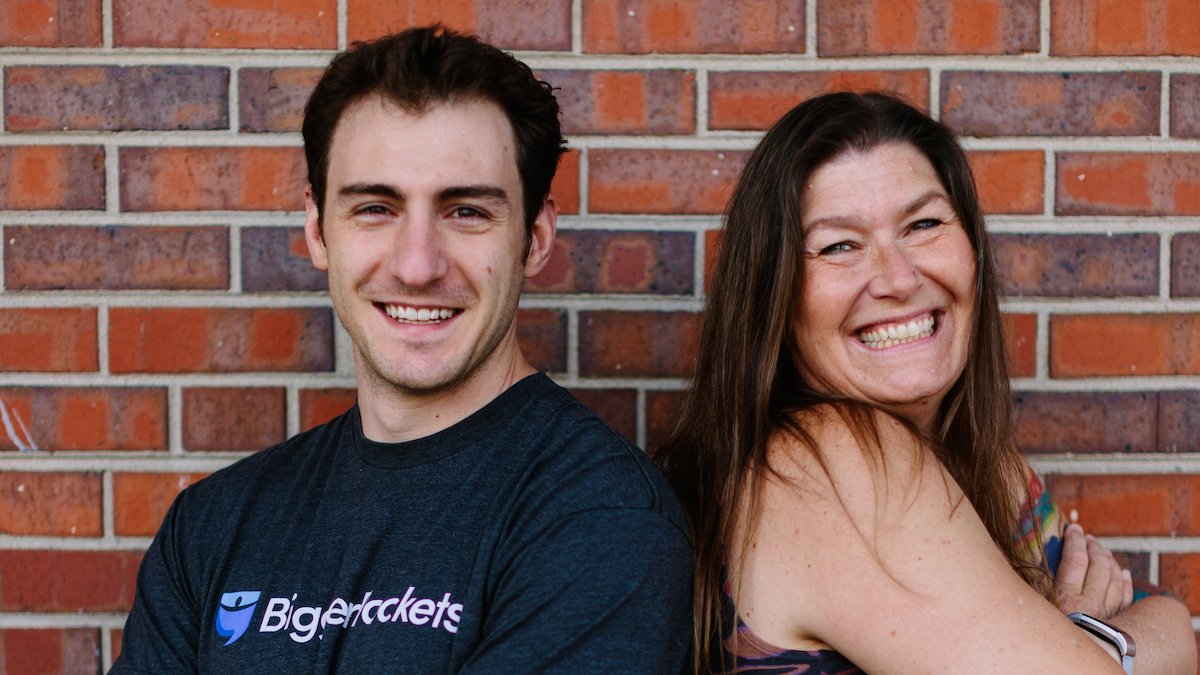 First-Time Home Buyer: The Complete Playbook to Avoiding Rookie Mistakes
Everything you need to buy your first home, from initial decisions all the way to the closing table! Outsmart the financial trap of homeownership with advice that can save you a fortune during the purchase timeline and into the future.
July 2021
With Mindy Jensen and Scott Trench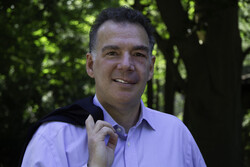 Richer, Wiser, Happier: How the World's Greatest Investors Win in Markets and Life
From a renowned financial journalist who has written for Time, Fortune, Forbes, and The New Yorker, a fresh and unexpectedly profound book that draws on hundreds of hours of exclusive interviews with many of the world's super-investors to demonstrate that the keys for building wealth hold other life lessons as well.
June 2021
With William Green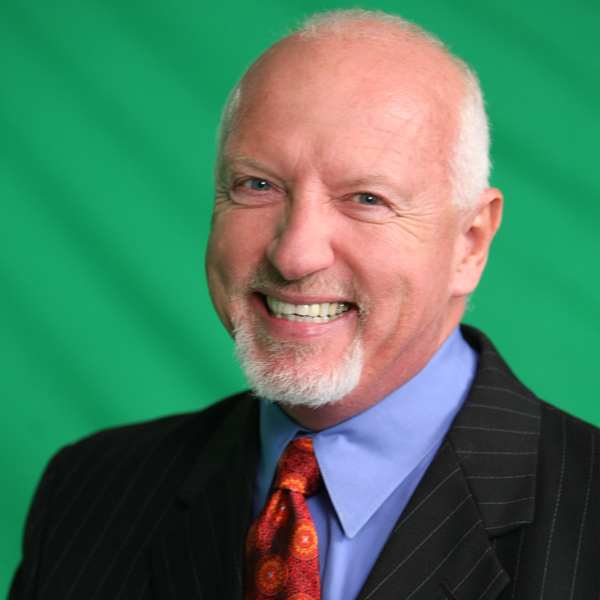 Ask!: The Bridge from Your Dreams to Your Destiny
Your dreams become your destiny when you learn the secret art of asking!
Most people have beautiful dreams deep inside—the things they would like to have, the relationships they'd love to enjoy, and the wellness and well-being that would help them express their best, in every way. But often those dreams lie buried inside us. Hidden by fear or unworthiness or a lack of awareness of what could be. Asking is the only language to which the Universe can deliver a solution, understanding, illumination, or plan.
There are three distinct channels through which we can ask:
Ask Yourself.  Ask Others.  Ask God
May 2021
With Mark Victor Hansen and Crystal Dwyer Hansen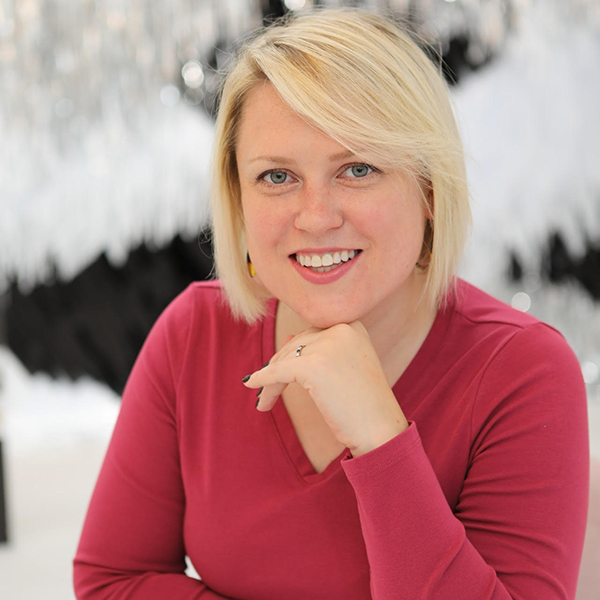 Dream Bold, Start Smart: Be Your Own Boss and Make Money Doing What You Love
Can you turn what you love doing into a business? Here's how you to make it fly.
Turning passion into a business takes much more than desire, energy, and creativity. You need a sound game plan and a solid understanding of business fundamentals to give it wings.
In Dream Bold, Start Smart, visionary business advisor Tatiana Tsoir gives "almost-preneurs" the skills, tools, and confidence to successfully pursue their dreams of starting a business. In plain language Tatiana shows you how to bulletproof your idea, and arms you with a framework that will enable you to run a sustainable and profitable business. You'll learn where to start, how to build your team, what to charge, how and when to ask people for help, and more. With specific checkpoints and milestones laid out, you'll address any potential stumbling blocks before they arise, and set yourself up for success right out of the gate.
April 2021
With Tatiana Tsoir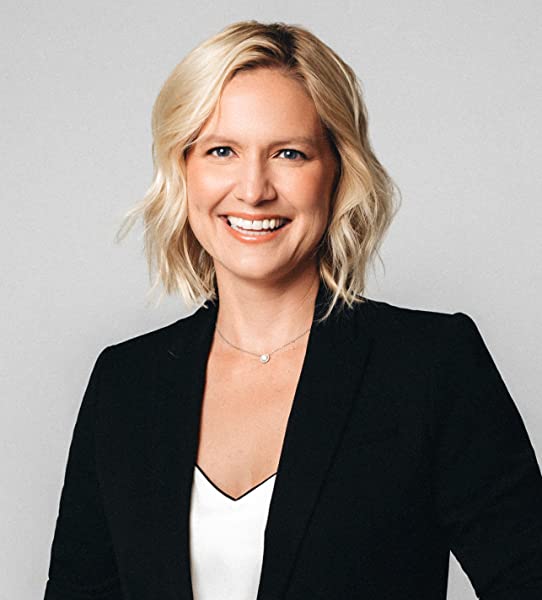 Clearer, Closer, Better: How Successful People See the World
Successful people literally see the world differently. Now an award-winning scientist explains how anyone can leverage this "perception gap" to their advantage.
"Get ready for this book to change how you see everything you see."—Adam Grant, New York Times bestselling author of Originals and Give and Take
When it comes to setting and meeting goals, we may see—quite literally—our plans, our progress, and our potential in the wrong ways. We perceive ourselves as being closer to or further from the end than we may actually be depending on our frame of reference. We handicap ourselves by looking too often at the big picture and at other times too long at the fine detail. But as award-winning social psychologist Emily Balcetis explains, there is great power in these misperceptions. We can learn to leverage perceptual illusions if we know when and how to use them to our advantage.
March 2021
With Emily Balcetis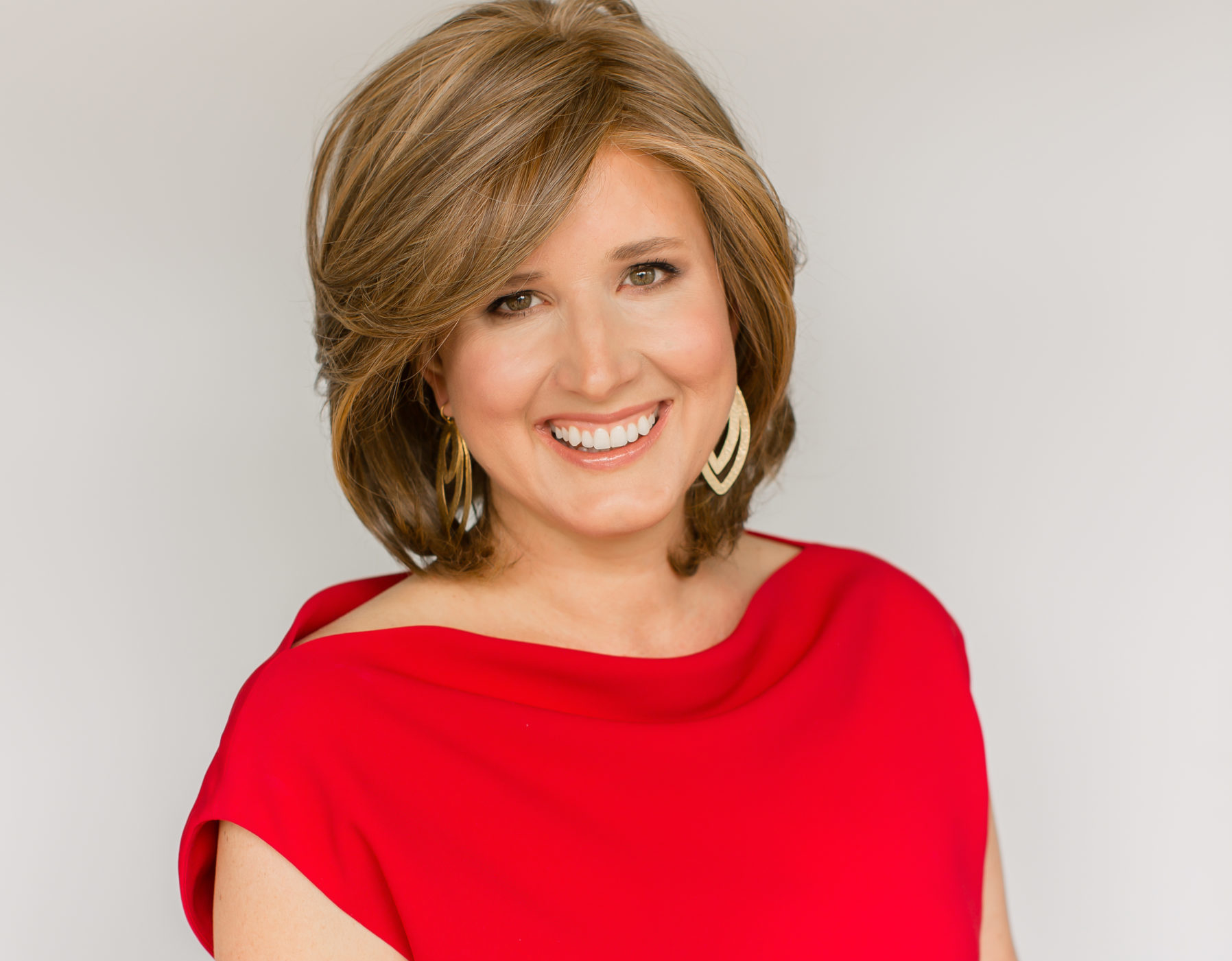 But First, Save 10: The One Simple Money Move That Will Change Your Life
MAJOR FINANCIAL MISTAKES NO LONGER HAVE TO BE A RITE OF PASSAGE FOR ADULTHOOD.
Graduates experience a common, soaring feeling: Freedom. Yet, we are funneled into an economic system designed to rob our freedom, little by little, leaving many living paycheck to paycheck, transforming the dreamy and ambitious to the beat down and stressed. What if sidestepping that funnel of dread isn't as hard as we think?
February 2021
With Sarah Catherine Gutierrez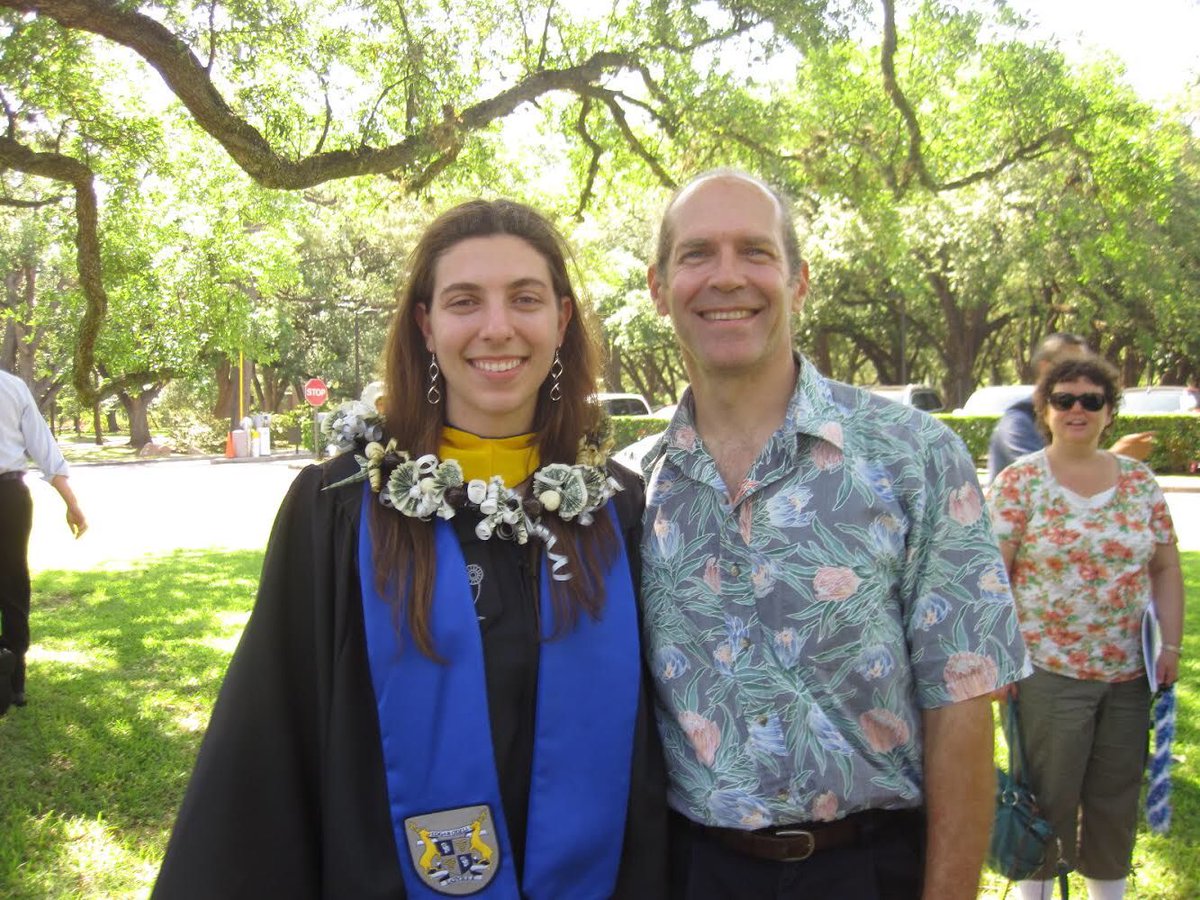 Raising Your Money-Savvy Family For Next Generation Financial Independence
"How Will Your Kids Reach Financial Independence?"
That's the question Doug Nordman and his spouse heard at so many personal-finance meetups and conferences. They finally asked their daughter, Carol Pittner: "What do you remember about us teaching you to manage your money?" Carol lit up with her stories, and now they're sharing them with your family.
January 2021
With Doug Nordman and Carol Pittner
The Resiliency Effect
How can you use adversity in your life to propel you to success? It's impossible to make it through life unscathed from trauma or adversity. Not facing these experiences directly often creates dysfunctional coping mechanisms which can lead to burnout or roadblocks for even the most successful people. 
Filled with stories of modern women who made changes to live more in sync with their purpose and passions, The Resiliency Effect will teach you to:
Embrace and overcome adversity so you too can live your biggest dreams.
Determine what habits and coping strategies are blocking you from success.
Take tangible steps to make lasting changes in your life.
December 2020
With Cady North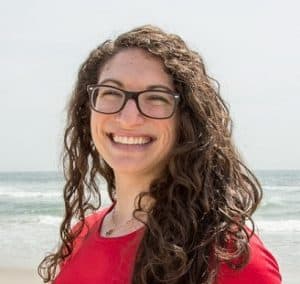 Personal Finance Quickstart Guide
Are you tired of feeling stressed out and overwhelmed when you think about your finances?
Have you gotten frustrated with personal finance advice from "experts" that doesn't feel like it speaks to your unique financial situation?
No matter where you are in your financial journey Personal Finance QuickStart Guide covers everything you need to know to make a positive financial change in your life.
November 2020
With Morgen Rochard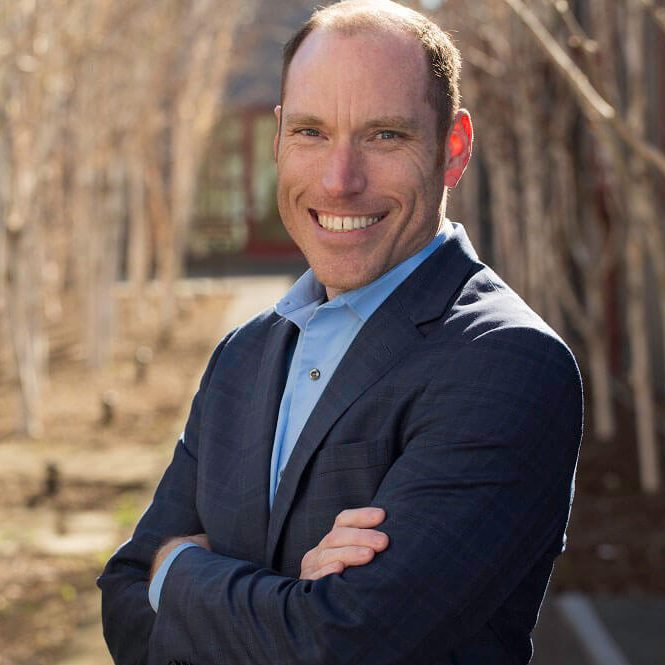 Authentic Persuasion
Are you in sales but struggling to make quota? Did you just take a sales job out of desperation but don't think it's the right career for you? Do you worry people will perceive you as pushy or dishonest? Selling With Authentic Persuasion will remove all the stress and anxiety you feel about selling so you can focus on what's really important—your customers and their needs.
October 2020
With Jason Cutter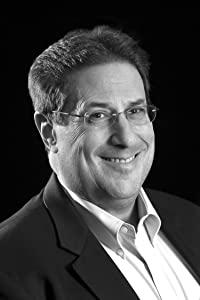 Common Financial Sense
The decisions you make about your 401(k) or 403(b) plan today will have a huge impact on your life tomorrow. Your future isn't going to pay for itself. Common Financial Sense will give you the knowledge you need to fund the retirement you deserve.
Common Financial Sense helps you to better understand your 401(k) or 403(b) plan and how to save smarter for your retirement.
September 2020
With Harris Nydick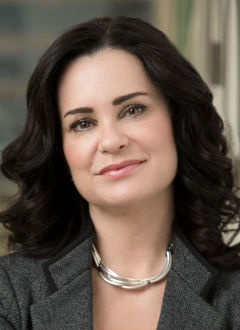 Financially Free
In Fin(anci)ally Free: 11 Conversations to Have with Yourself About Life, Money, and Worth, Ande reveals her philosophy by guiding you through the conversations you must have with yourself to discover what drives your own approach to money – and how to break through what's holding you back from financial well-being.
Designed to help you make financial decisions aligned with your personal values and goals, Fin(anci)ally Free gives you the tools to take control of your financial journey.
August 2020
With Ande Frazier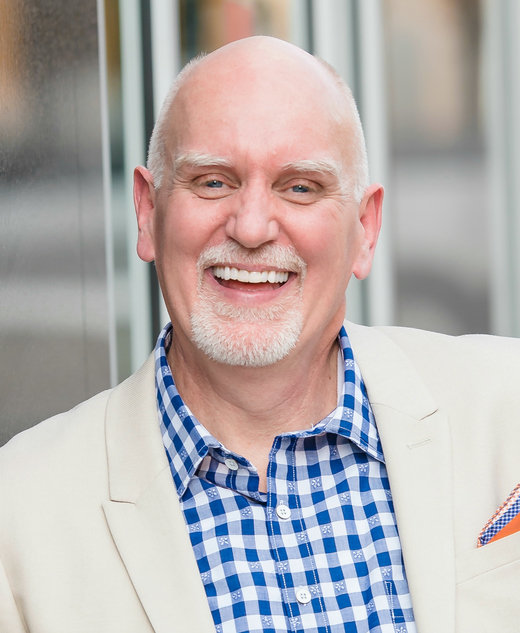 Leading with Gratitude
Workers want and need to know their work is appreciated. Showing gratitude to employees is the easiest, fastest, most inexpensive way to boost performance. New research shows that gratitude boosts employee engagement, reduces turnover, and leads team members to express more gratitude to one another—strengthening team bonds. Studies have also shown that gratitude is beneficial for those expressing it and is one of the most powerful variables in predicting a person's overall well-being—above money, health, and optimism.
July 2020
With Chester Elton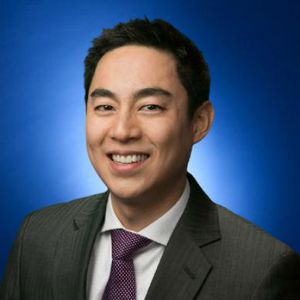 Work Your Money, Not Your Life
Studies show that if you're like the majority of young professionals, you feel dissatisfied with your job, your finances, or your overall station in life. It can seem impossible to disentangle the work stuff, the money stuff, and the personal stuff, because they're all inextricably linked. But the good news is, you don't have to go at it alone: Work Your Money, Not Your Life is your all-in-one guide to achieving both your career and financial goals so that you can get where you want to be.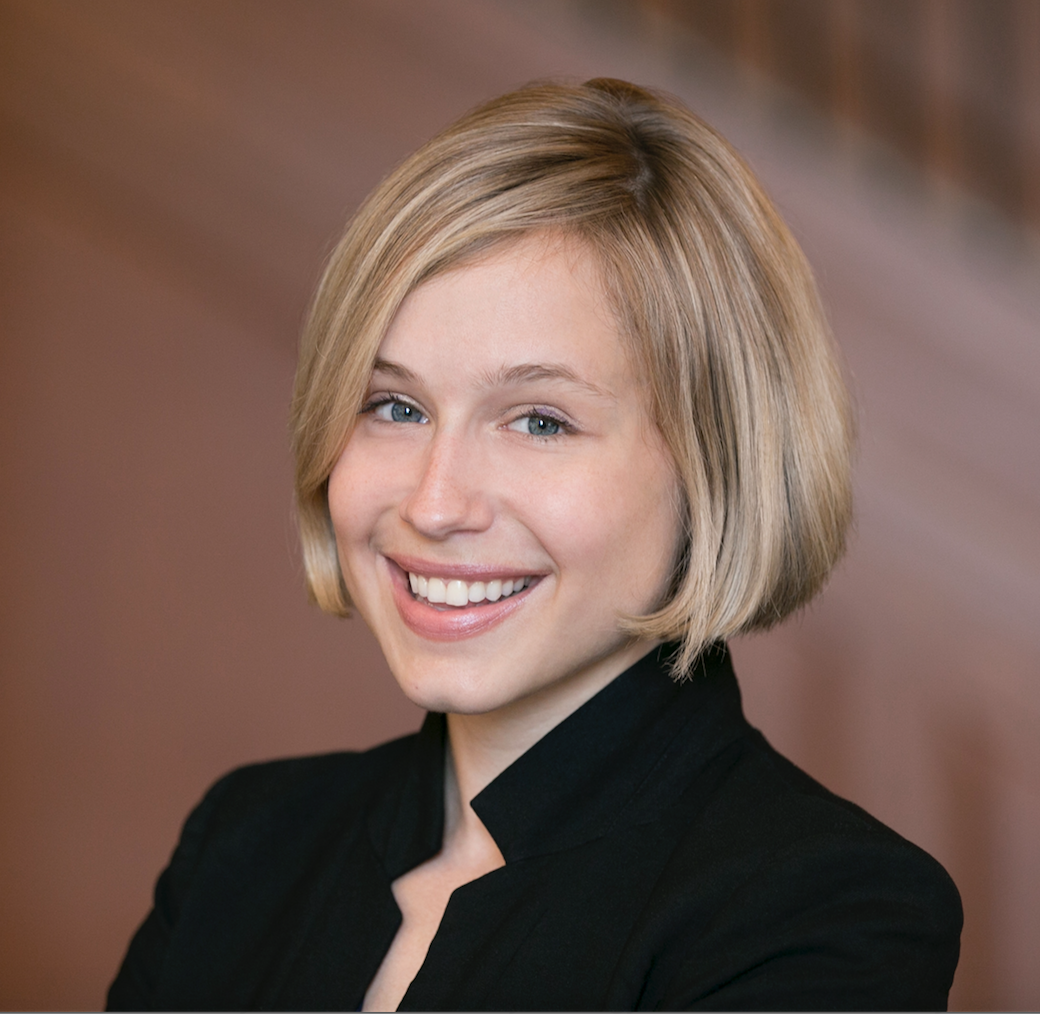 Time Smart
There's an 80% chance you're poor. Time poor, that is.  Four out of five adults report feeling they are time-poor: They have too much to do and not enough time to do it. And the consequences are severe. The time-poor experience less joy each day. They laugh less. They are less healthy, less productive, and more likely to divorce. In one study of 2.5 million Americans, time stress produced a stronger negative effect on happiness than unemployment.
May 2020
With Ashley Whillans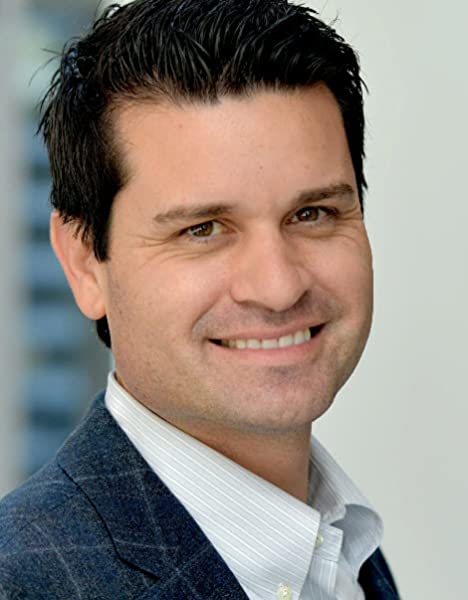 Habits of the Investing Greats
Investing is an exercise based upon constant failure and disappointment, drenched with mental distractions, obsessions, worries, manias, and even superstitions. It's an exercise that should have positive results, but far too often doesn't. Or as author Ron DeLegge II says, "The best built investment portfolio accompanied by poor habits will achieve superior results with great difficulty."
April 2020
With Ron DeLegge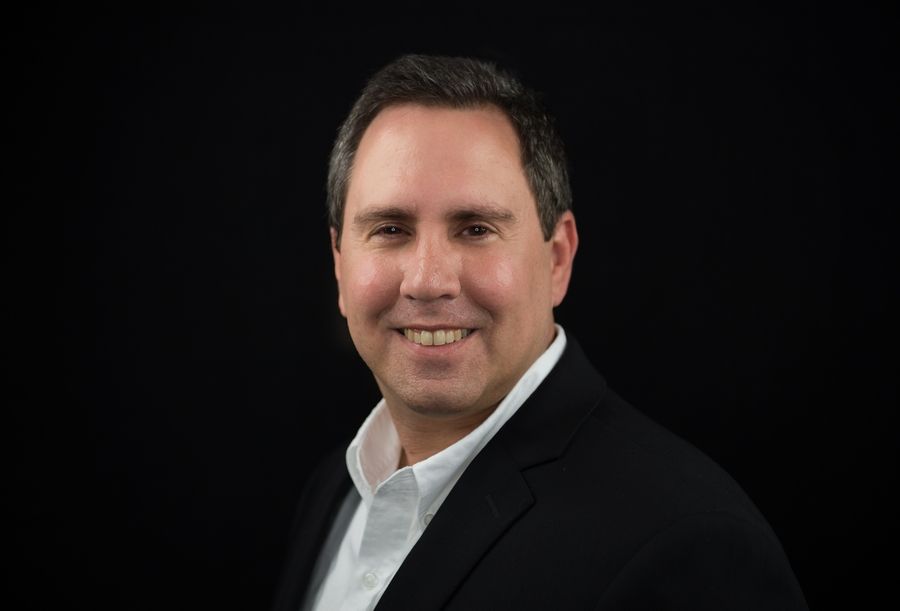 Cashflow is King
Whether you are saving, investing, or spending… the fact is, we all need cash flow. It represents our financial lifeblood. Which is why you need Cash Flow Is King! This book will help you maximize your cash flow on a reliable, tax advantaged, and even guaranteed basis.
March 2020
With Mark Mappa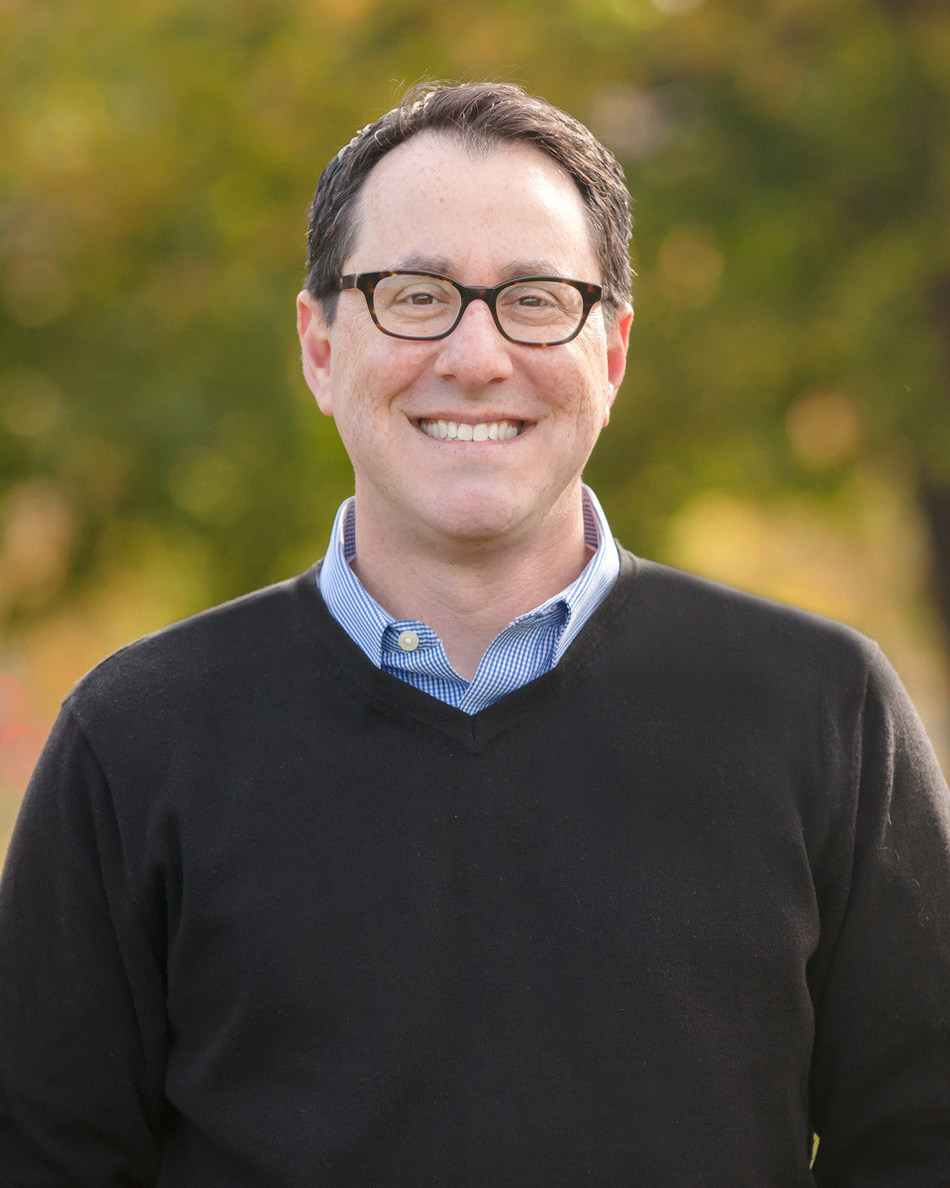 The Geometry of Wealth
How does money figure into a happy life?  In The Geometry of Wealth,behavioral finance expert Brian Portnoy delivers an inspired answer based on the idea that wealth, truly defined, is funded contentment. It is the ability to underwrite a meaningful life. This stands in stark contrast to angling to become rich, which is usually an unsatisfying treadmill.
At the heart of this groundbreaking perspective,Portnoy takes readers on a journey toward wealth, informed by disciplines ranging from ancient history to modern neuroscience. He contends that tackling the big questions about a joyful life and tending to financial decisions are complementary, not separate, tasks.

February 2020
With Brian Portnoy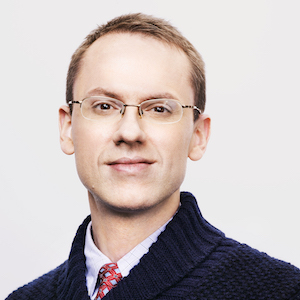 Safety-First Retirement Planning
Two fundamentally different philosophies for retirement income planning, which I call probability-based and safety-first, diverge on the critical issue of where a retirement plan is best served: in the risk/reward trade-offs of a diversified and aggressive investment portfolio that relies primarily on the stock market, or in the contractual protections of insurance products that integrate the power of risk pooling and actuarial science alongside investments. The probability-based approach is generally better understood by the public. It advocates using an aggressive investment portfolio with a large allocation to stocks to meet retirement goals.

January 2020
With Wade Pfau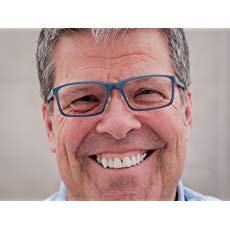 How to Retire on Dividends
Wall Street warns you to withdraw only 4% a year when retired. But Main Street retirees have an advantage. You can obtain 6%, 7% and even 8% annual dividend yields–triple or even quadruple the S&P 500's yield–without reducing principal or taking on unnecessary risk. Skip Wall Street's low-yielding, blue-chip, "dividend aristocrat" BS and learn how from Brett and Tom!

December 2019
With Tom Jacobs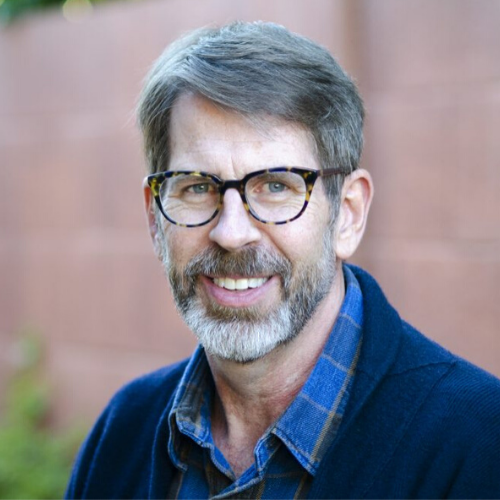 Money for the Rest of Us
You manage your own money. You understand the basics of investing and diversifying your portfolio. Now it's time to invest like a pro for greater profits―with investment expert David Stein, host of the popular weekly podcast, "Money for the Rest of Us." He's created a unique ten-question template that makes it easy for individual investors like you and I.

November 2019
With David Stein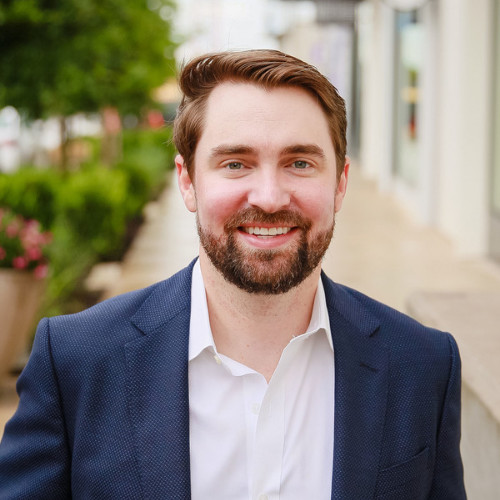 Millennial Money Makeover
Over half of Millennials are freaked out by their finances. Luckily, with Millennial Money Makeover readers now have a guide to help them navigate the financial issues of their time. Certified public accountant Conor Richardson offers a refreshingly helpful and elegantly designed program to tackle essential money matters. 

October 2019
With Conor Richardson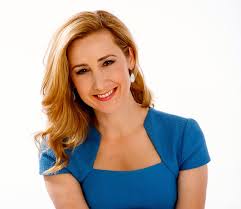 How to Be a Financial Grownup
The book walks you through some of the biggest money decisions you'll make regarding real estate, investing, debt management, careers, friends and money, family finances, and even health and wellness. You're guided by proven examples and given the information you need to make choices that are right for you.

September 2019
With Bobbi Rebell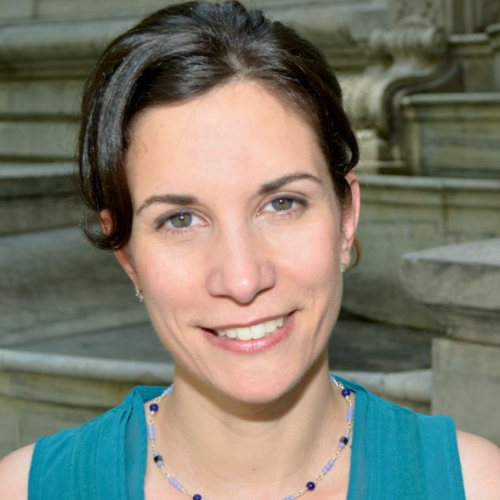 The Every Day Bucket List Book
Without having to quit your day job and become a digital nomad? If so – you're in the right place.  As of busy working parent, I struggled to find free time for myself. I spent years watching other people carry out their travel bucket lists. I felt stuck and thought I wouldn't be able to do any of these until I was older and had more freedom.  Then I thought, "What am I waiting for?" 
August 2019
With Karen Cordaway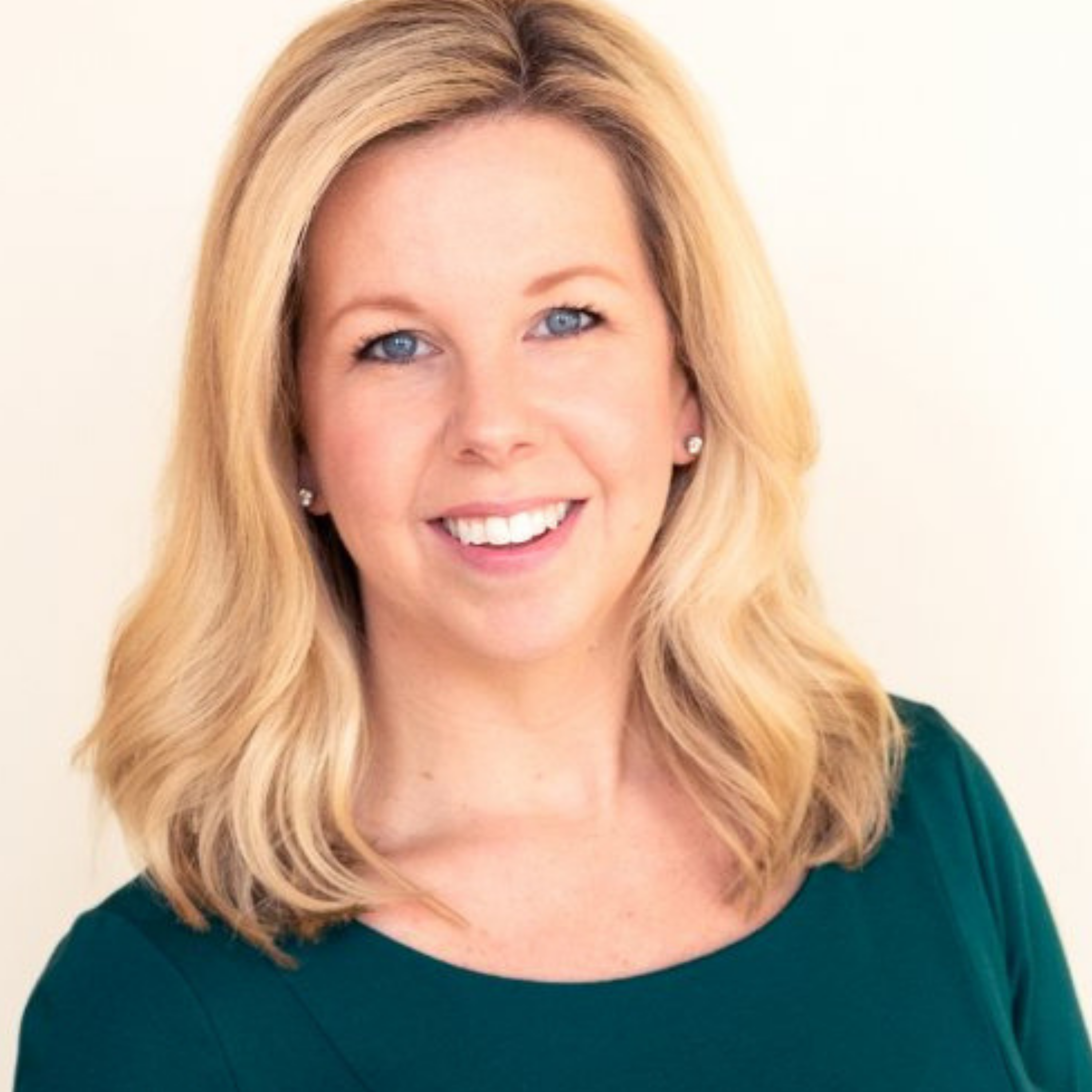 Mom and Dad, We Need to Talk
As your parents age, you may find that you want or need to broach the often-difficult subject of finances. In Mom and Dad, We Need to Talk: How to Have Essential Conversations with Your Parents About Their Finances, you'll learn the best ways to approach this issue, along with a wealth of financial and legal information that will help you help your parents into and through their golden years.
July 2019
With Cameron Huddleston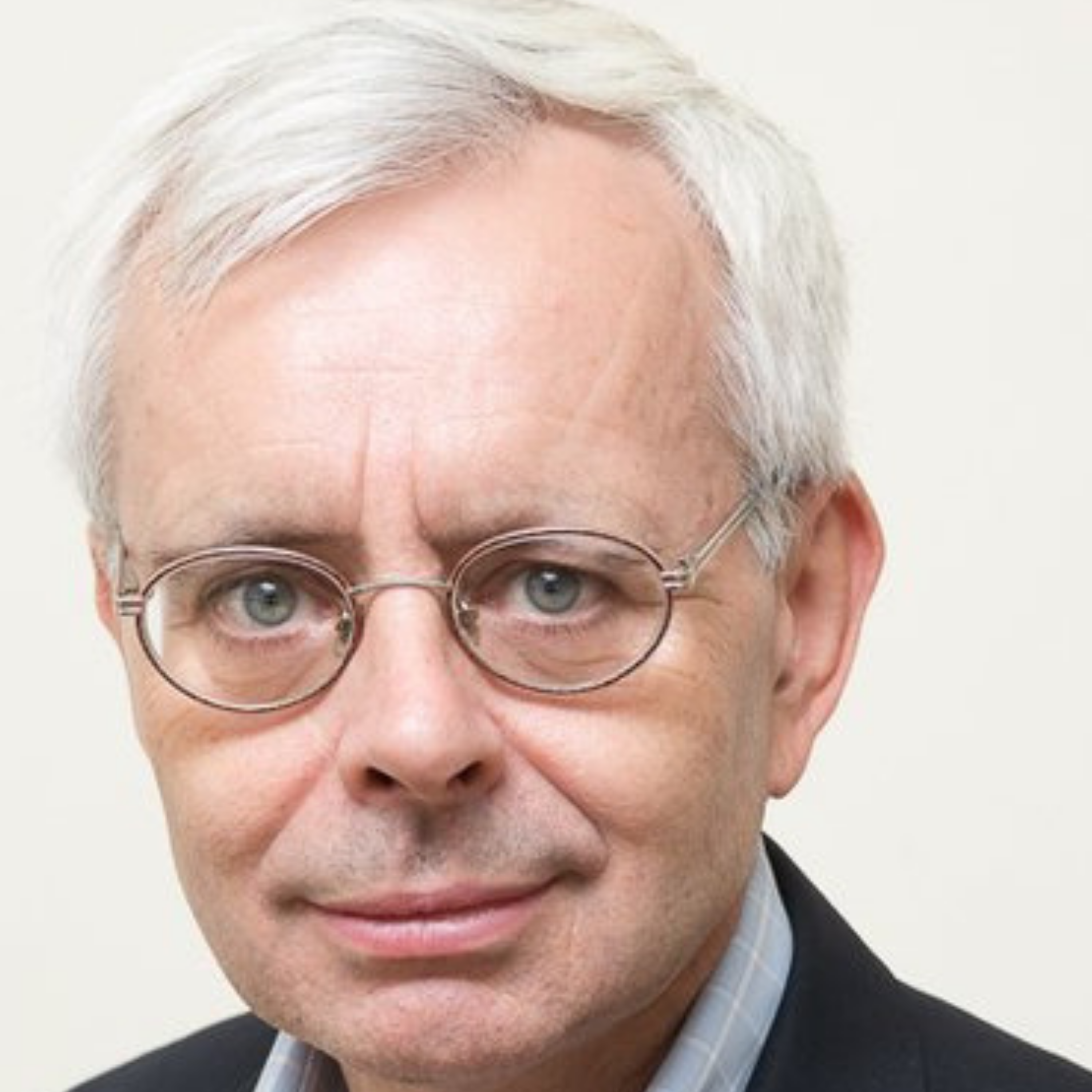 From Here to Financial Happiness
From Here to Financial Happiness is the day-by-day guide for anyone dreaming of a better life. Whether you're dealing with debt, uncertain about retirement or simply want to get a grip on your finances, this book can put you on the road to happiness with a simple 11-week journey. 
June 2019
With Jonathan Clements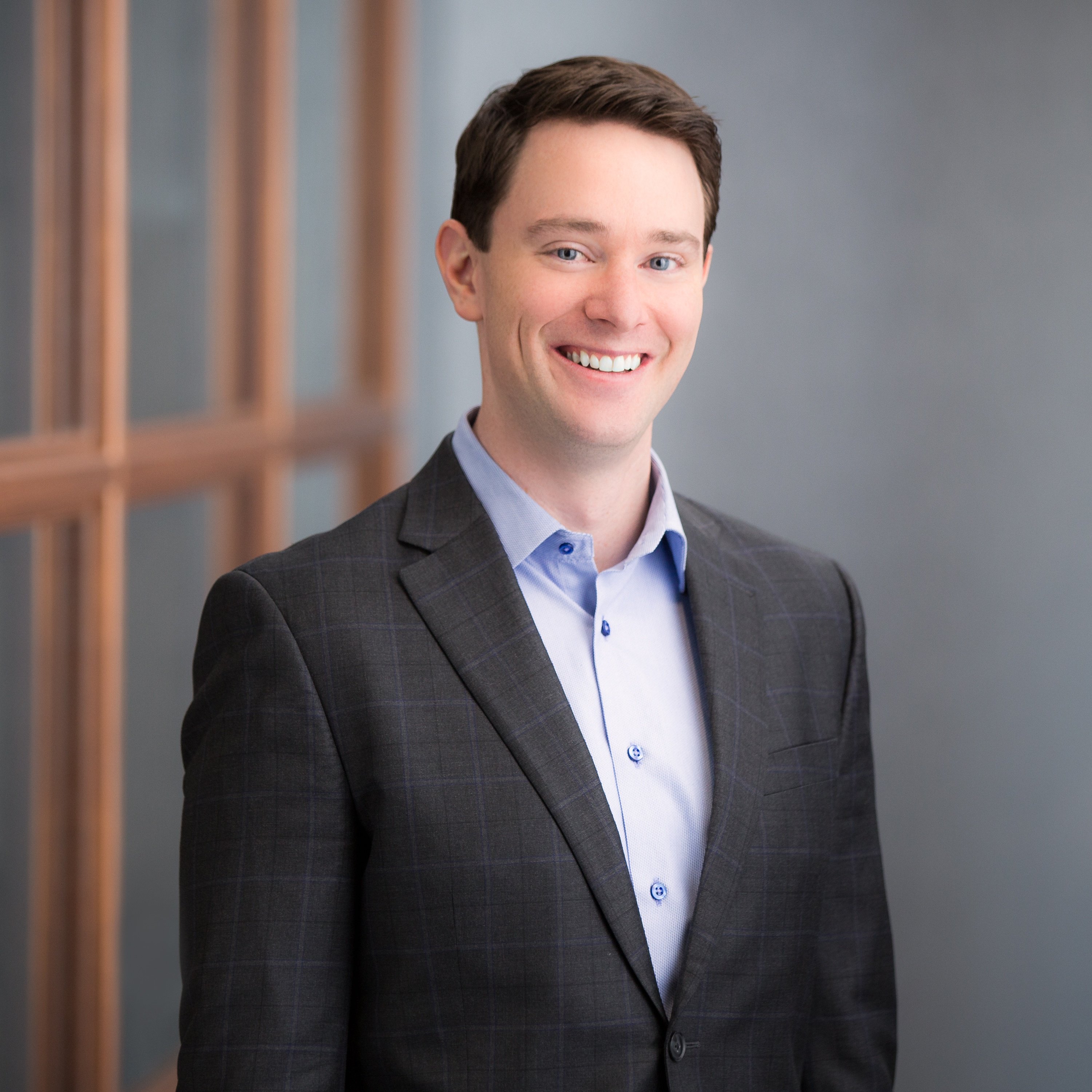 Making Money Simple
In personal finance, the number of choices and complexity of each option makes it difficult to get started.Making Money Simple gives you a clear starting point, focuses only on the most important decisions to make, andcreates a saving system that quietly nudges your finances in the right direction without regular effort on your part.
May 2019
With Peter Lazaroff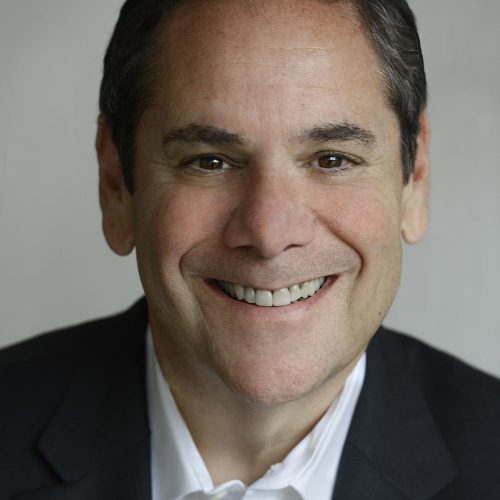 The Feel Rich Project
Feeling rich is the difference between just existing and being gloriously, deeply, passionately alive, living the very best life you were born to lead.
What does feeling rich have to do with actually being rich? Plenty, it turns out. Your beliefs and feelings about money drive how you see yourself and how you define "rich."
April 2019
With Michael Kay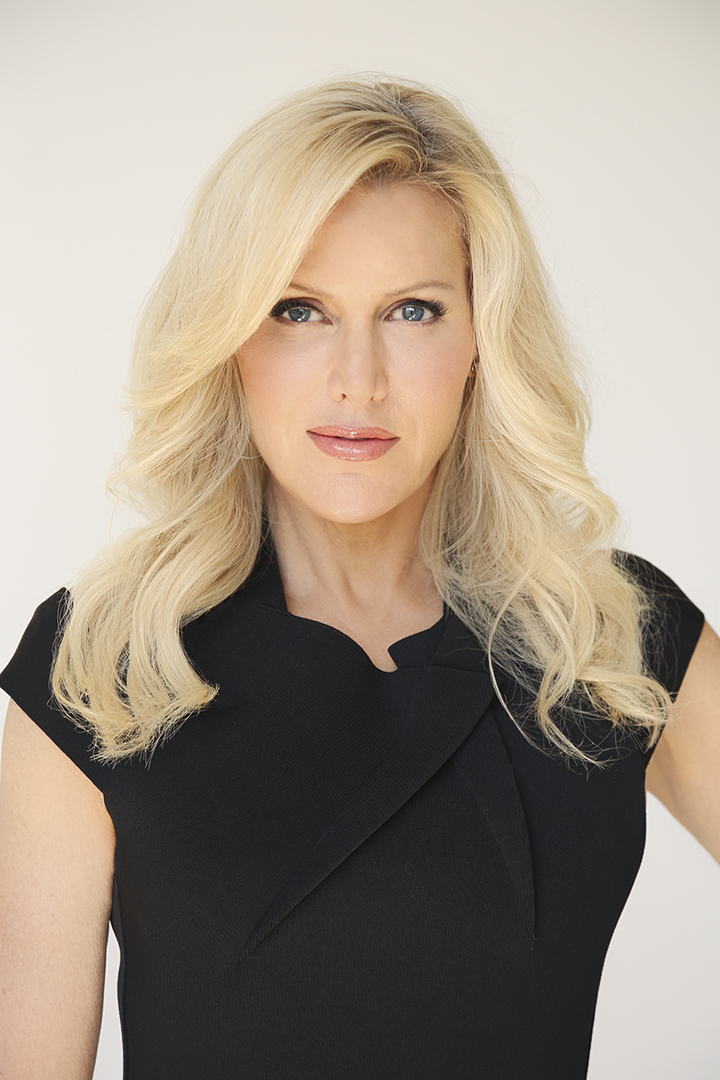 Wealth By Design
Build your own wealth vision, invest wisely, and create the financial freedom you want
The most powerful word in wealth building is choice. Don't limit your financial future based on conventional wisdom. Understand your personal financial drivers, take control of your money, and leverage it to create your ideal future, not somebody else's version of security.
March 2019
With Kimberly Foss
The Money Alignment Academy Book Club addresses common financial roadblocks, provides tools and content that create a safe environment for sharing and learning, and presents a community of support to create productive financial habits.
How It Works
Each month, a personal finance author will be interviewed on the Money Savage podcast. Through advance communications, you'll learn about which book will be featured on the show so you can promote it for your upcoming Book Club meeting. Additionally, you'll be provided with a guide for establishing the group and facilitating meetings, including book discussion guides.