One Million Dollars: How to Get That Money
Is one million dollars a lot of money? How much money is a lot? How much do you need to walk away from full-time work? Here's how to make a plan.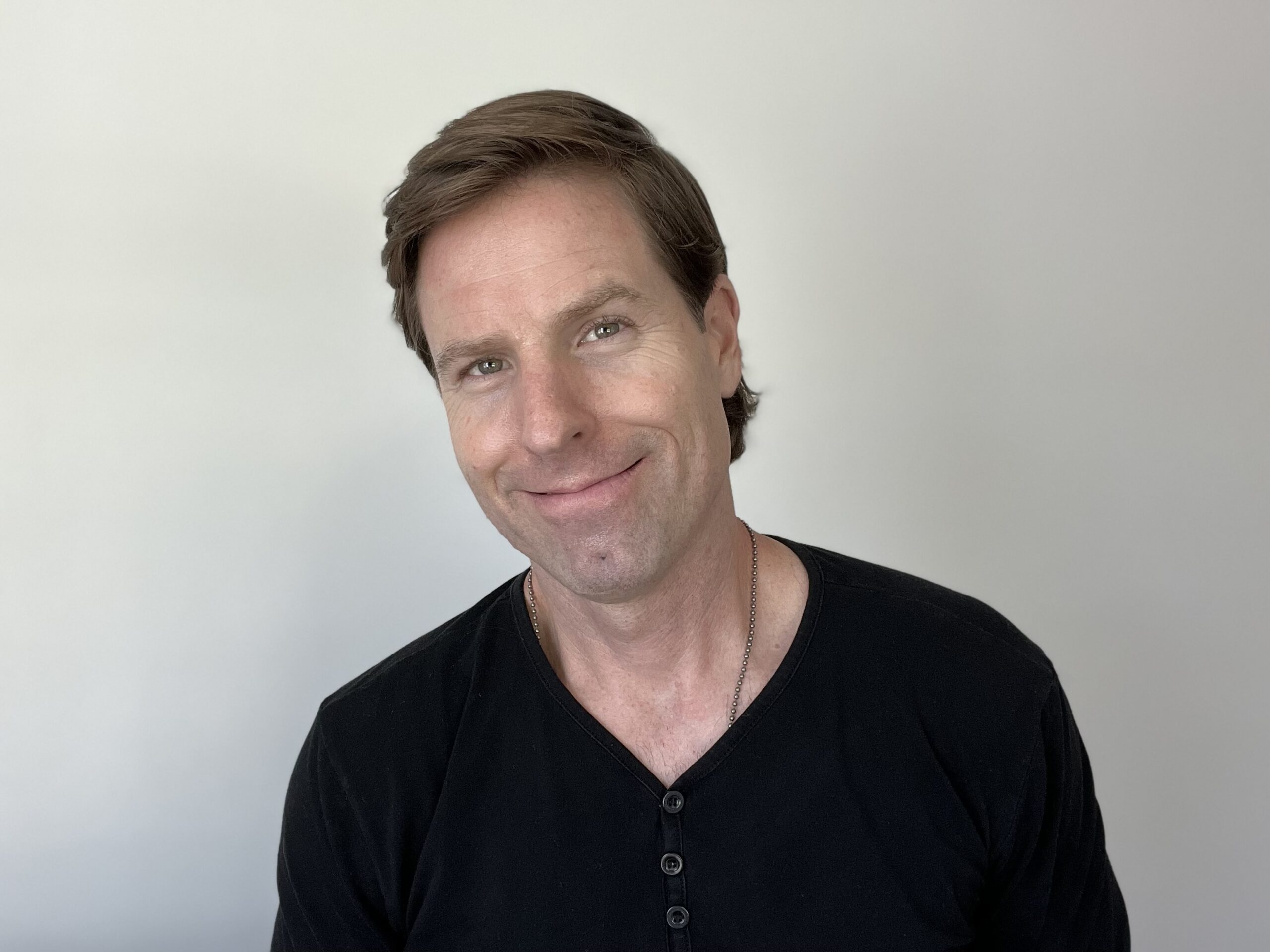 George Grombacher
$1 million $1 million is a lot? Of course, it's a lot. It's an enormous amount of money. Is it a lot to you? Do you think that a million dollars is a lot of money? What is a lot of money to you? Just think about it for a second. 2 million is that a lot? How much is a lot of money 2008, the whole financial collapse crisis, whatever Great Recession and broke a lot of our brains. And when I say a lot of hours, I mean mine, in terms of numbers in terms of big numbers, because for sure, a billing used to be a lot. But there was a lot of billions moving around to lots of different places. And that's sort of watered down, not got rid of million, like nothing. pennants pittance. And then it started to water down a billion. I remember when, when, like Warren Buffett and Bill Gates were the billionaires. And now Elon Musk, and Jeff Bezos, and some of these folks are worth like trillions of dollars, it's like, okay, these numbers don't even make any sense. And the amount of our deficit and the amount that we send to other places and spend, and ah, it makes our kind of head swim. And again, when I say our I mean, my, it is it is boggling. So what's important here is a million dollars a lot of money, and it is a lot of money. In a lot of ways, they think that a million dollars is an essential amount of money, if you ever desire to step away from full time employment, to be able to do that financially, I think that a million dollars, is, in a lot of ways going to be the ticket to doing that it's going to be table stakes, it's going to be the required minimum to get into the game, especially with inflation and everything else that's going on, at that that's gonna last forever, who knows what's gonna happen, I don't know. And that's kind of the key is we don't know what's going to happen. But I do know that we need to save a lot more money than we are currently saving. And I'm agnostic, I'm agnostic, when we talk about what it is that you are wanting to invest in, if you want to invest in cryptocurrency, or NF T's or real estate in a verse of some kind, or you want to invest in gold or start businesses, I don't I don't care, just need to accumulate assets that can then be become an income producing asset. Because I don't want necessarily a million dollars, which I'll circle back on that for a second, what got me on this, there was a Wall Street Journal article recently, which I will link in the, in the notes, talking about how the number of millionaires, the number of people with million dollars inside of their 401k account increased by 25%, in 2023. So obviously, due in part to stock market performance, but also due in part to the amount of money that people actually save. So contribution amounts and rates and all that kind of stuff. So I think that that's a super positive thing. I know that people that I've interacted with lots of people that just do not believe that it's possible to make money in the stock market. And that is what it is, if you think that that's true, then it's probably going to be true for you. And, and studies and research and everything else and evidence that it is very, very possible that the in fact, the number of people that have it grew by 25%. That's a huge number, again, going back to these giant numbers. So it's definitely a possibility. But I am again agnostic as to where it is that you accumulate this amount of money. I am just advocating that it will take at least a million dollars for you to be able to step away from full time work. So I'll talk about why that is in just a second. So what does any of it have to do with you? Well, really nothing these big statistics, stuff like that statistics, like the average 65 year old how much money they have in their 401 K is $232,000. The average income for an individual in United States probably around 35 grand $70,000 for households. All these numbers has very little to do with you because it's not specific to you. What's important to you is how much money that you have saved and fundamentally you need a plan. Making sure that you are going to get to where you want to go. So having an understanding of how much money is a lot of money, how much money do I need to have? Why do I need that much money saved? How am I going to ever make that happen? That's where just making a simple plan comes in. This is not a conversation about developing a financial plan. It's just a conversation about what and why a million dollars is an interesting and valuable number to think about. So do you want a million dollars? Yeah, for Of course I do. Yes, please give me a million dollars. But you don't really want a million dollars in your 401k, you don't want a million dollars of equity in your home, you want to have income, you want that you want a machine that prints out 100 grand a year, down in your basement. It just prints the money hits your mailbox, however you want to think about it. It's why we like pensions so much and why wouldn't we? Why wouldn't we? Why Why wouldn't we value a pension? Why wouldn't we, you know, want to be a teacher, or a police officer or a firefighter, you get to retire and have a pension super, super awesome thing, you don't have to worry about investing the money or working for it, it just hits your checking account or your mailbox same day, every month. Pretty awesome. That's what you want. We want money to hit my checking account or my mailbox same day, every month. So I want whatever the number is 100 grand for the rest of my life when I can and my ability to stop working? And how do I just know that this money is going to be there? That's what I'm talking about. So what a million dollars do that? Maybe, maybe think about what happens when you win the lottery. Number one is you're shocked, you're super happy. And you freak out and then sure that somebody calls you or contacts you and they say, Okay, how do you want this money, we can give you a lump sum. Give you you know, if you want a billion dollars, here's $500 million, or we can give you you know, a million dollars for the rest of your life every every year for the rest of your life guaranteed. Okay, so that is some kind of an annuity payout. And you could still take the lump sum and then buy an annuity or something like that. That's really what the options, that's what the option is. And I sort of muddied the water on that one. Apologies. Thanks for tracking with me. If you just took your million dollars out of your 401 K, essentially, you won a million dollar lottery, you pay tax on it. If it's taxable, then you have the money. Okay? Alternatively, you could say, you know, what, I'm just interested in the annuity or the guaranteed lifetime income, kind of alternative. And that's really what
I'm advocating for. And I'm not advocating that you buy an annuity, that's not what this is. It's just, I want income, I don't want, I don't want some asset, I want the ability to just know that I have income coming in. So that could be from owning rental properties and having people pay rent to me. It could be from dividends on stocks that I own, it could be, you know, royalties, whatever. Just create a plan for making sure that you have that money coming in the million dollars. If you were to take and invest it, and if you were to buy an annuity, maybe you can get $70,000 a year for the rest of your life. See, I landed a plan there eventually finally got around to it. You mixing a little soft security? Hopefully you're at $100,000. Okay, so it's why thinking about do I want to be a millionaire? Do I need $1 million? How do I get that? How do I get that money? How do I make that happen? Okay, so how do we do that? Lots of ways. Again, go invest in Bitcoin, buy real estate, start a business invest in the stock market doesn't matter to me. What's important is that you put a plan together and do it. So I think that the starting point there is Do you know anybody who's ever successfully done the thing that you're interested in doing? You say you know what I do? I had a buddy that became a millionaire many times over from investing in Bitcoin, okay, so you know that it can possibly that that it can happen, you know, somebody that started a business and sold it, so they're very wealthy. Okay, great. So you know that it can happen you've actually you've actually I've seen it happen that hole, or you know what, I'll believe it when I see it. And I'll see it when I believe it. So we need our human brain needs to have examples of other human beings that have done the thing that we want to do think the four minute mile, when the first gentleman who broke the four minute mile, it was this, Roger Bannister, it was this impossibility. And as soon as he did it, then dozens of people did it in the following year. And now, lots of people do it all the time. So it is this barrier that we put on ourselves that we think that okay, this is an impossibility, no human being can do this, they've never done it before. So you need to make sure that you believe that you are somebody who can have whatever that thing is that million dollars. And articles like the Wall Street Journal's talking about how 25% more people now have a million dollars in their retirement plan that did before. That's evidence that it is certainly possible. So how to actually do it? How do you actually get to $1 million, and I'm just gonna focus on slow and steady wins the race toward us over the hair in this one. So if you did want to actually contribute money into a 401 K or an IRA or something like that, in an effort to save a million dollars, how much would it take? And the answer is, believe it or not, the earlier you start, the easier it is to actually accomplish. So if we could all go whisper in our 25 year old ear, say hey, you need to be saving a little bit of money, it'll just really be a benefit to you long term. So let's you have a time machine. Or if you are 20 years old, or 15 or 35, or 25, whatever this is, this is awesome. You have the opportunity. best time to plant a tree was 30 years ago, the next best time to plant a tree is of course today. So in an effort to save a million dollars, by the age of 67. If you were to get an 8% rate of return. And we can have an argument or a fistfight over whether or not that's a realistic thing or not, you make your plans, you adjust them, I'm just giving you examples. If you were to save a million dollars, or if it was your desire to save a million dollars, added 67 If you started at 25, you would only need to save $263 a month. Super doable. By that number, anybody can become a millionaire. If you waited till 35, the number jumps up to $595 a month, if you waited till 45, it jumps to $1,400 a month. And if you waited till 55, you jumped all the way to $4,211 a month. So like all things in life, as we get older, they just become harder to achieve comes harder to lose 100 pounds becomes harder to save a bunch of money. So the earlier the better. Why not just take big cuts at it, why not? You know that tortoise thing? It's stupid. I'm more of a hair anyway, I like to run fast, I like to go get it. Appreciate that. I like to run fast too. You know who else likes to run fast? My two boys. They're super fast, super fast.
I totally get it. I talk about gold, silver and bronze rules of personal finance a lot gold is to pay yourself first. So that's really get in the habit of saving money. And that could be again, in any bucket of money that you want real estate stock market precious metals, businesses, I don't care, start saving money and start doing that. Make that your number one priority is that you're saving money for your benefit and not for the benefit of somebody else. Number two is stared at that. And that doesn't mean don't have a home loan or take out a business loan. It just means stead of credit card debt. Number three is diversify. Take a diversified approach to achieving your financial objectives. Super boring. But I just told you, if you started saving 250 bucks a month at 25 You would have a million dollars and that all that is is just boring, slow and steady wins the race a little bit of time taking advantage of the power of compound interest, tax deferred growth, all these all these brilliant things. Okay, so here's what I am saying to you is that I want you to make a plan and plan to achieve your financial objectives. Using that slow and steady approach. Make a plan. begin executing on your plan. Once you have once you are doing all the things that it will take To achieve the goal that you want to achieve by the date or age that you want to achieve it at. So you say I want to have a million dollars by age 60. And I'm saving $1,000 a month, based on my numbers, I'm going to get there, great. Now that you've done that, you've you're saving for kids education, you've got the bought a home, you're saving, you're you're you're executing on your plan, then it's time to let it rip. Talk about how you have written yourself a permission slip, to now be able to move beyond that diversified approach and to start taking more concentrated positions in different investments. So instead of putting all your money into Bitcoin, make sure that you are doing and funding your retirement and your other financial objectives through a diversified approach, like mutual funds or exchange traded funds or something boring and low cost like that. Once you've done that, then start going and buying Bitcoin Dogecoin, individual stocks, gold, whatever, make you understand what I'm trying to say. So take a big step back. So you have clear perspective. Here's what I want. Here's the time horizon for when I want these things. Here's what I want. And I'm going to be saving consistently on a monthly basis in order to get there. And I don't know what's going to happen, but we let the chips fall where they may, I assume that if I keep doing this thing, and get this result that at the age that I want it, it's going to be their success. You've written yourself a permission slip, then go let it rip. Okay, make a plan. Really any plan will do. You make it though, if you want a little bit of help or resources, check out some financial coaching. Just make sure you're on the right path. I think that that's a cool new discipline that we have. We've been doing it for years, but we've been doing a lot more of it over the last couple of years. So I'll put a link in the in the comments or the notes rather, if you're interested in checking that out. And then if you're interested in a little bit of guidance on how to create that plan and create that vision for your future, check out the purpose book. I will put a link to find that in the comments as well. The notes will put them everywhere. I will just put it all over the place. As always, do your part doing your best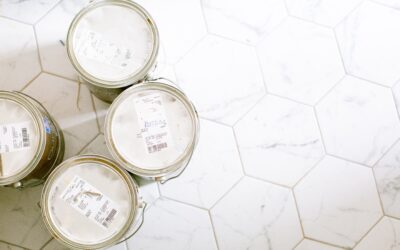 If you're looking to breathe new life into your living space, then you've come to the right place. Reviving and refreshing your home can be a fun and rewarding experience, and it doesn't have to break the bank. Whether you're looking to sell your property or simply...
Interested in being on the show? Tell me a little bit more about you and what you'd like to talk about!