Interactive Workshops and Webinars
Build community and increase engagement through fun and impactful experiences. 
Check out what our clients are saying after the list of available programs.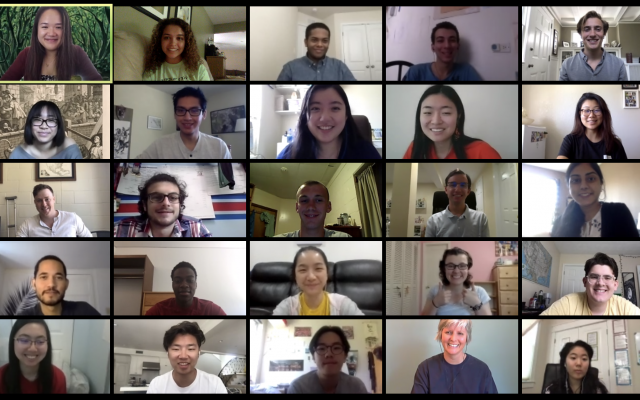 Heather H. VP of People at Mosaic Technologies
"George conducted an online workshop for my company called Be Your Own CFO. George was very knowledgeable as well as relatable. He provided a lot of specific advice and broke it down into small, achievable steps. We've held several wellbeing workshops over the last few months and I received the most positive feedback from our employees on this workshop. If you are looking for a financial speaker to educate your team in an engaging manner, I would highly recommend George."
Ellen Shmunis Global Wellness Coordinator at RingCentral
"Thank you for the wonderful presentation! We've received excellent feedback."
Daniel P. VP of Total Rewards at Business Wire
"George facilitated a spot-on financial wellness talk to our employees, providing the right content we envisioned while deftly responding to some difficult questions that came in. Our webinar was well-received, and we highly recommend George as a speaker for future employee presentations."
Laurel S. People and Operations at Virtru
"George!!! Thank YOU! Amazing talk, great insights! I got a lot of good feedback from our team during and after. You rock! Thanks man!"
Noelle R. VP of People at Better Business Bureau
"Awesome presentation, George. Thank you so much!!!"
Jenn J. Senior Manager of Global Benefits at Extreme Networks
"Thank you so much, this (your presentation) has been very informative!"
Get me information about coaching!